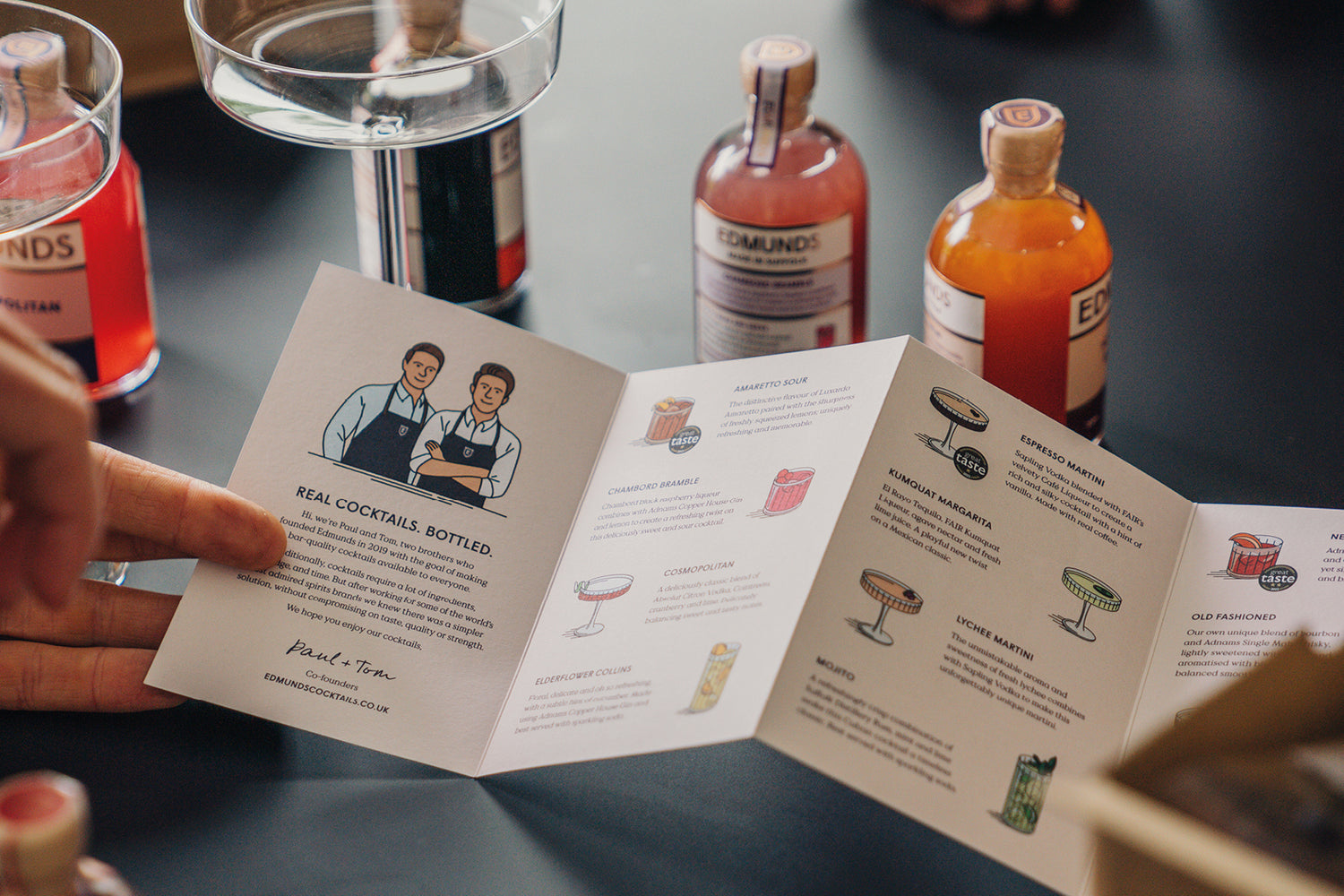 Subscribe
Q: What's better than a hand-picked box of bar-quality cocktails?
A: Getting them every month.
1. Choose your cocktails

Pick from our range of bar-quality cocktails. Don't worry if you can't decide, you can try more next month!

2. Choose frequency

Choose how often you want your cocktails to arrive, select from monthly or every two or three months.

3. Try the full range

You can edit your selection for each delivery, so you can work your way through the full menu.